Shin is a little anxious at his welcome party.
Click to go to Volume 1 Chapter 3.
---
Ichiho-sensei posted a doodle from Takemiya-sensei explaining Kei's outfit on the cover of Off Air 2!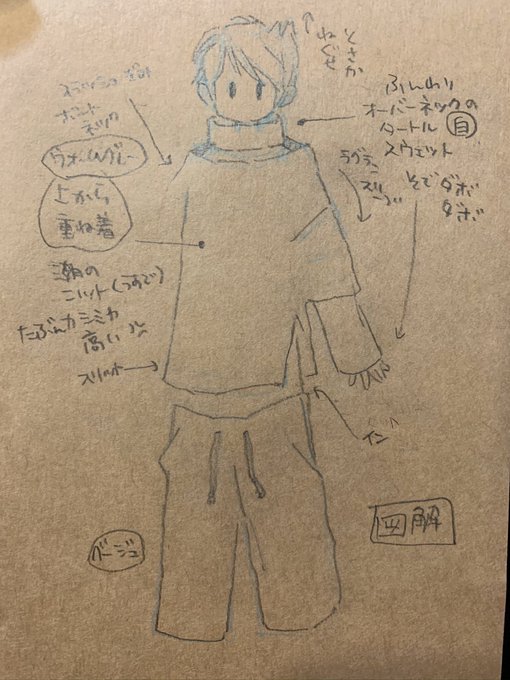 Kei has bedhead hair! So cute~ The inner shirt is an oversized white turtleneck sweatshirt. The overshirt is a warm gray boatneck knit with raglan sleeves and slits at the sides (probably cashmere — expensive💢). It belongs to Ushio. Hee, boyfriend shirt~ The pants are beige-colored shorts that hit around his knees.
There isn't a lot of description for Kei's clothing in the series, and the illustrations usually show him wearing his duffle coat over his clothes. But there's a short story in Off Air 2 that describes his favorite piece of clothing in a little more in detail. It's a tracksuit like what a few comedians (e.g. Tetsu & Tomo) like to wear. 😂😂😂 I'm dying so much.
Fujoshi. Hijinks.
And the bittersweet traces of lemon candy drops.