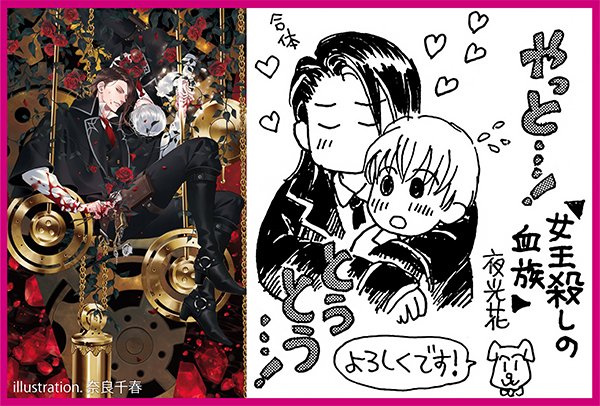 Teasers for Bloodlines Ablaze Volume 3 were released! Ahhh, Nara-sensei's art is always so beautiful! That cover! Yakou-sensei's message says: "They finally! Finally! Get together! I'd appreciate your support! Bloodlines of the Regicider – Yakou Hana"
There's also a peek at the close up: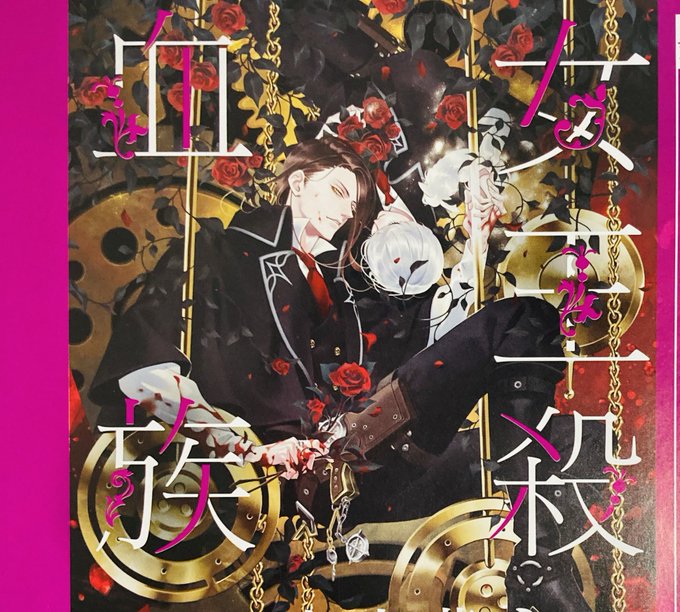 Noah's arms look all bloodied!? What is he going to do?? Ahh, I can't wait to read it!
Fujoshi. Hijinks.
And the bittersweet traces of lemon candy drops.