This is the side story that was written for the release of Off Air 2. It's the sequel to JUST LIKE HONEY. It's also another long one at ~10k words.
Click to go to Off Air – Volume 2 Story 7.
---
There were lots of announcements for the Yes ka No ka Hanbun ka series!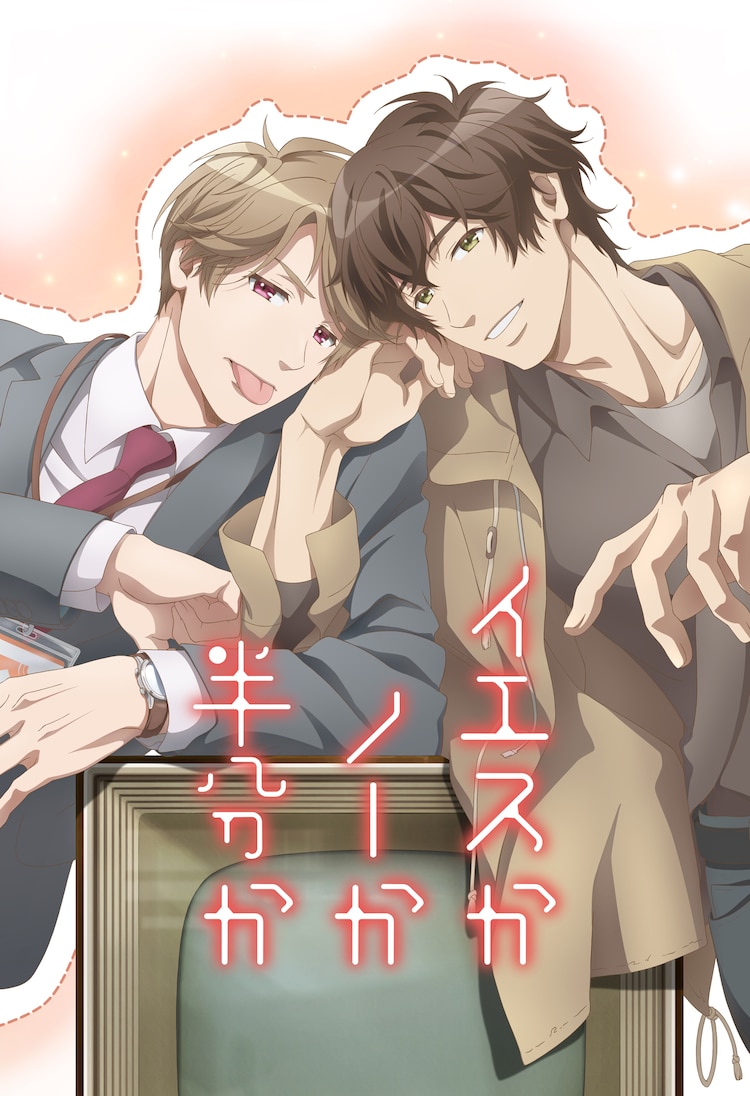 Did you see the extended trailer for the anime? It's so wonderful and exciting! And Kei and Ushio sing the theme song that Ichiho-sensei wrote the lyrics for!
Volume 2 of the series, Sekai no Mannaka, will also get a Drama CD release! And Boku no Taiyou from OFF AIR will get a bonus Drama CD with the Yes ka No ka Hanbun ka Guidebook coming in December!
Ichiho-sensei has been releasing snippets with the cover of Tsunaide, which I'll try to translate soon!
Fujoshi. Hijinks.
And the bittersweet traces of lemon candy drops.